Case Study
Social Media & Webshop Rebranding
Full social media & website rebranding for award-winning artist Ashley Verrill.
Intro
Changing market positioning by creating a high-ticket online artist profile
Our client Ashley already runs a successful business in the tourism sector, but she wanted to pivot towards and old passion and become a full-time artist. Ashley contacted BWA because she needed help in transforming the digital marketing channels of her brand Art by Ashley Verrill by taking its identity from a passion project into a revenue generating platform.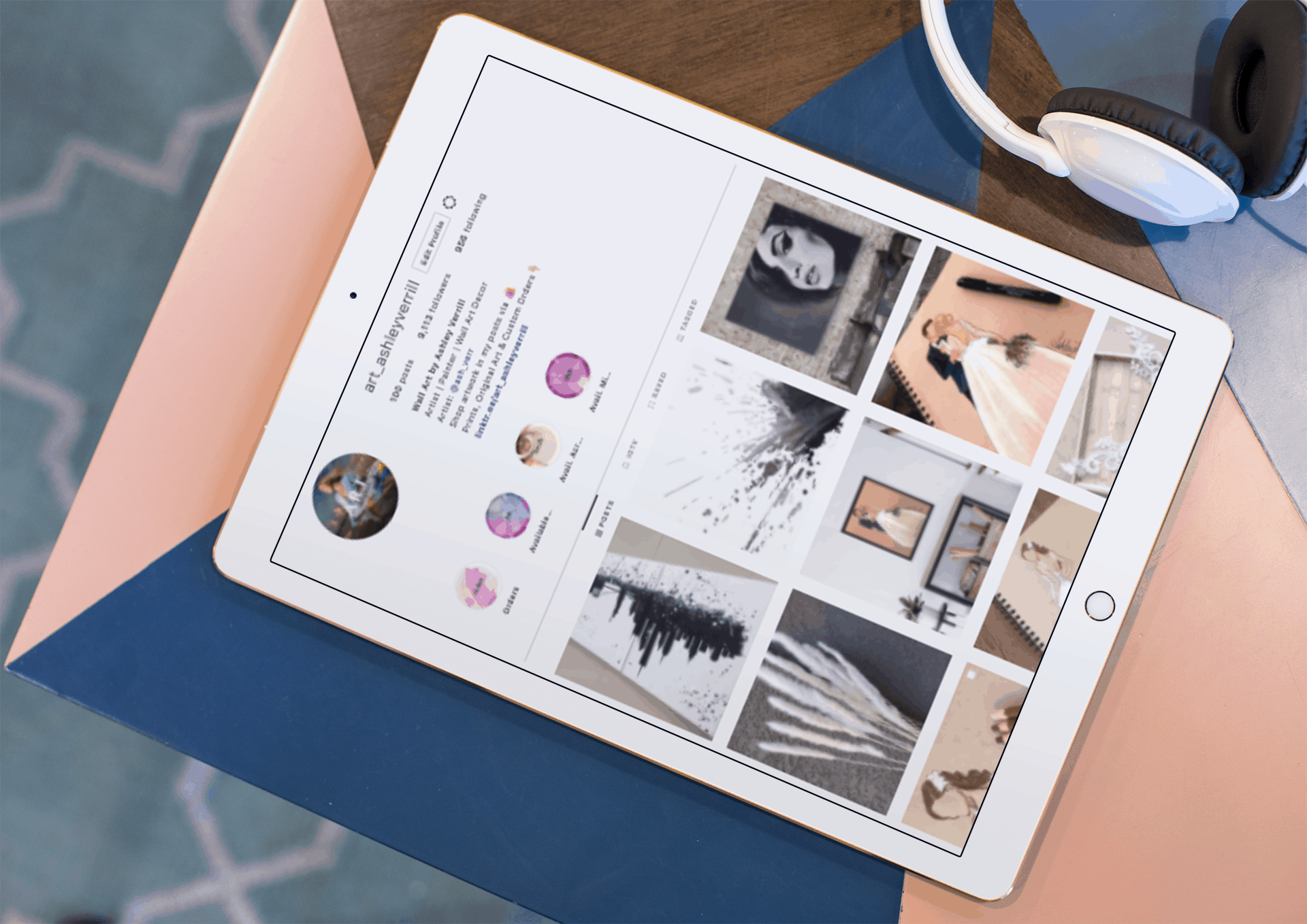 Details
Multichannel branding & positioning review for a high impact re-launch
Challenge
With Ashley's creative drive to experiment within several different themes and materials, we had to find a way to bring more structure into her Instagram feed and Etsy store. Since most of her work are commission based high ticket assignments, we had to enrich her content marketing strategy with supporting elements to her artwork, all the while creating more space around the individual pieces.
Solution
We selected and set up a scheduling system together with a content strategy that would allow Ashley to engage with her nearly ten thousand Instagram followers daily without reaching content exhaustion. We have enriched her content with art inspiration to expand her storytelling with more elements which would ultimately allow to attract more focus to her artwork.