Case Study
Website Redesign
Full website rebranding and web shop opening for award-winning artist Ashley Verrill
Intro
Website redesign and e-commerce activation
Following a successful social media rebranding and Etsy store redesign project with award-winning artist, Ashley Verrill, we were contracted to fully redesign and rebuild her website and complete it with an online shop.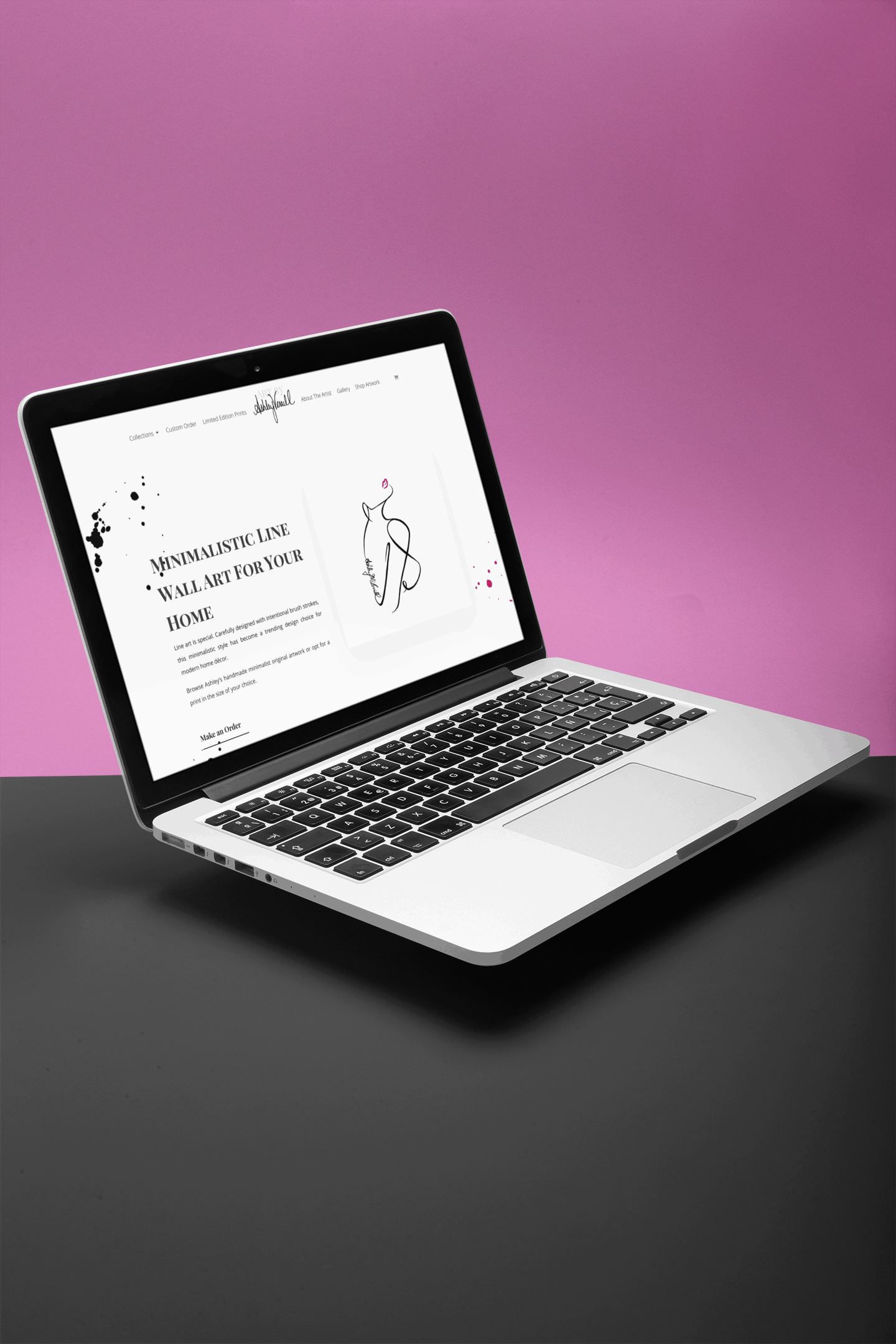 Details
Combining a diverse artist portfolio with an overarching personal brand
Challenge
Similarly to Ashley's social media accounts, the biggest challenge for designing her new website was having to organize her very diverse and colorful artist portfolio around a clean, elegant look and feel. Just like her portfolio, her key customer groups come from very different walks of life; and through very different channels. 
Solution
We made Ashley's personal brand reflect her own style – we gave her website a clean, elegant monocrome look with a touch of color. In order to allow Ashley to equally showcase all her collections, we created dedicated landing pages for each collection, allowing her to use them for business development and online campaigns as needed. 
Creation of new brand identity & new site structure to highlight all collections within the portfolio.
Content development for the new website structure, migration of existing assets & content from the old website.
E-commerce activation with full product catalogue, (international) shipment & payment options.
Like What You See?
Drop us a message below to discuss your project plans